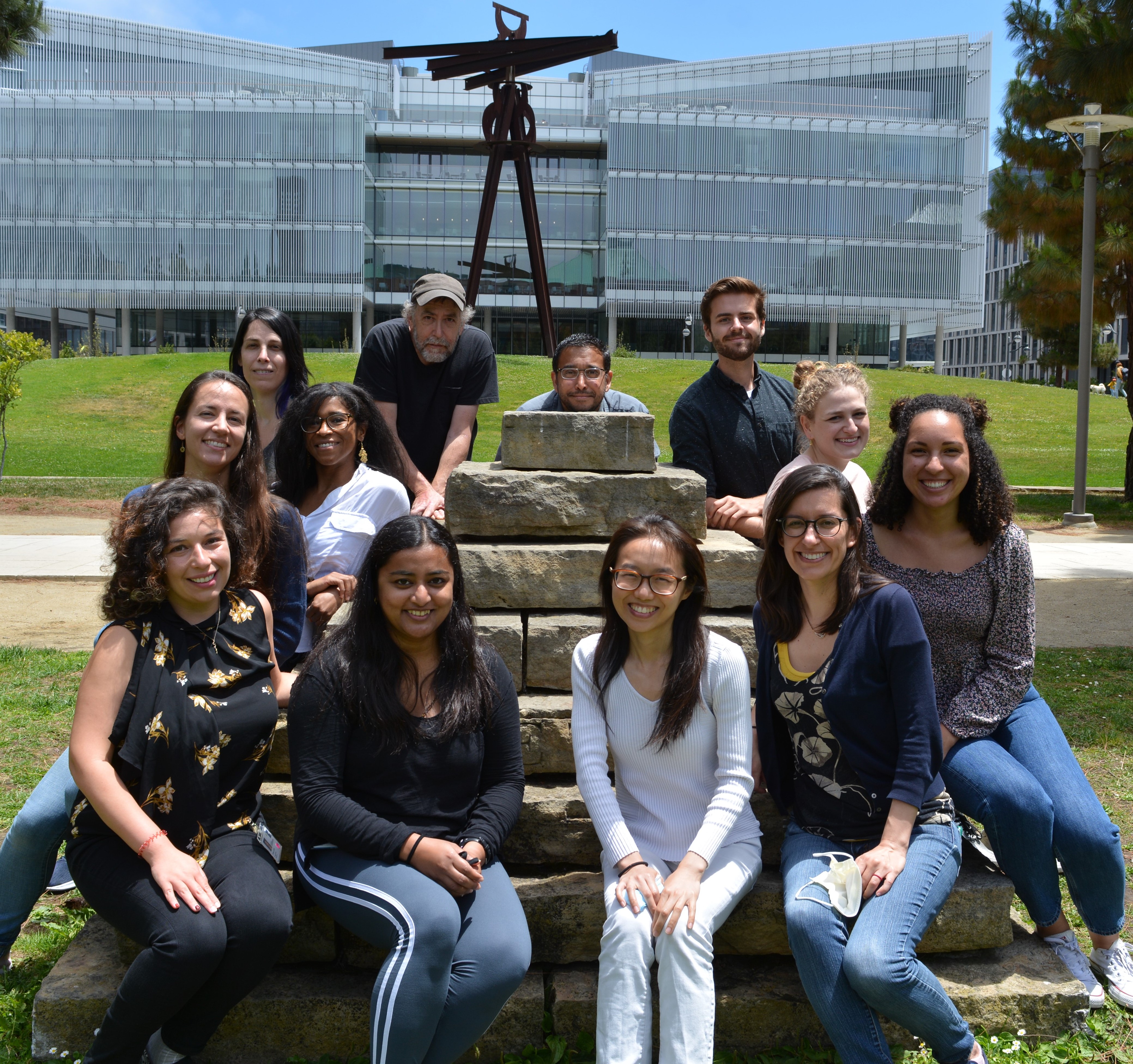 ---
Lab Members at Large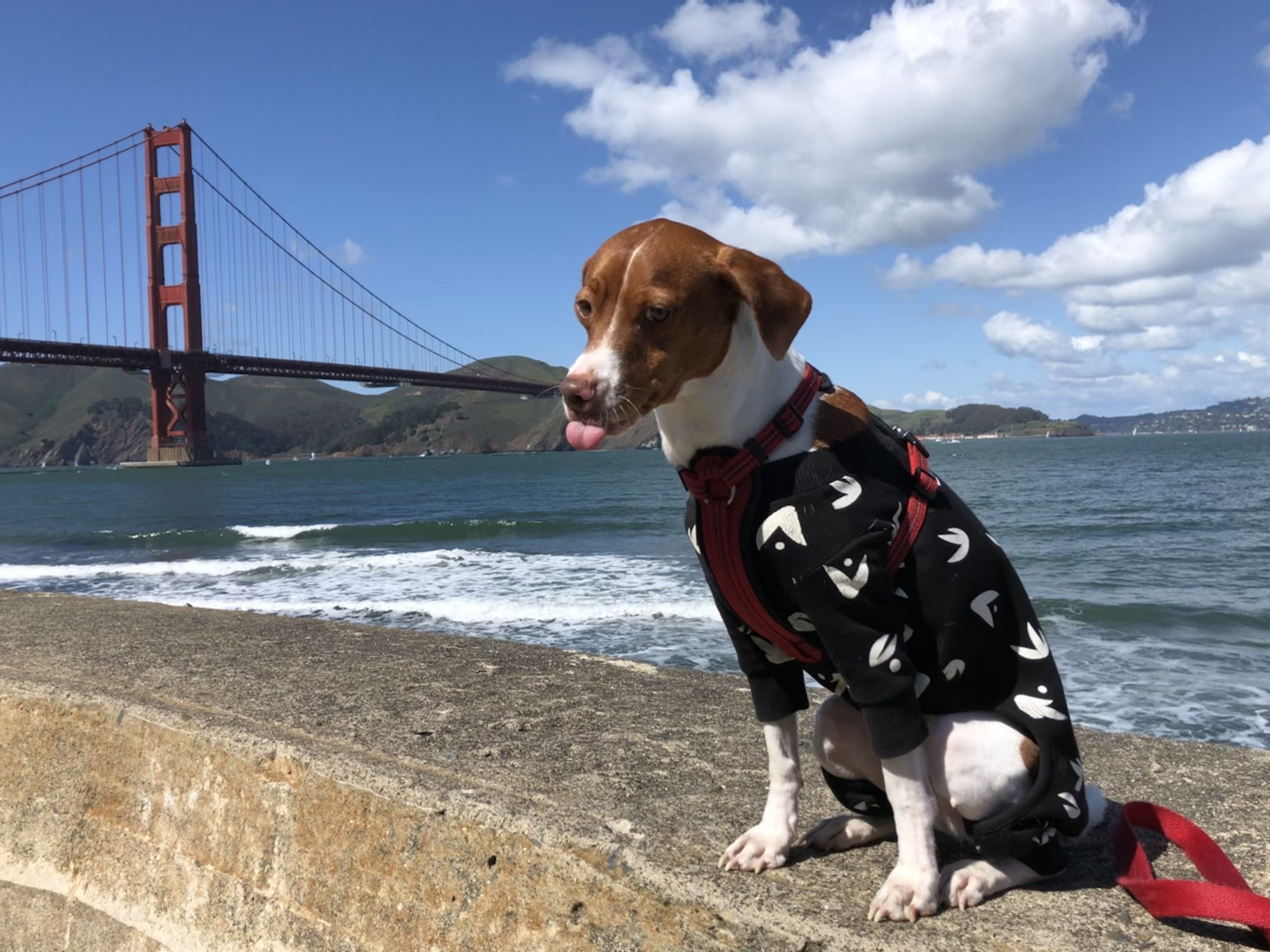 Spencer, Resident Expert and Field Researcher in Attachment (and other) Behaviors
Principal Investigator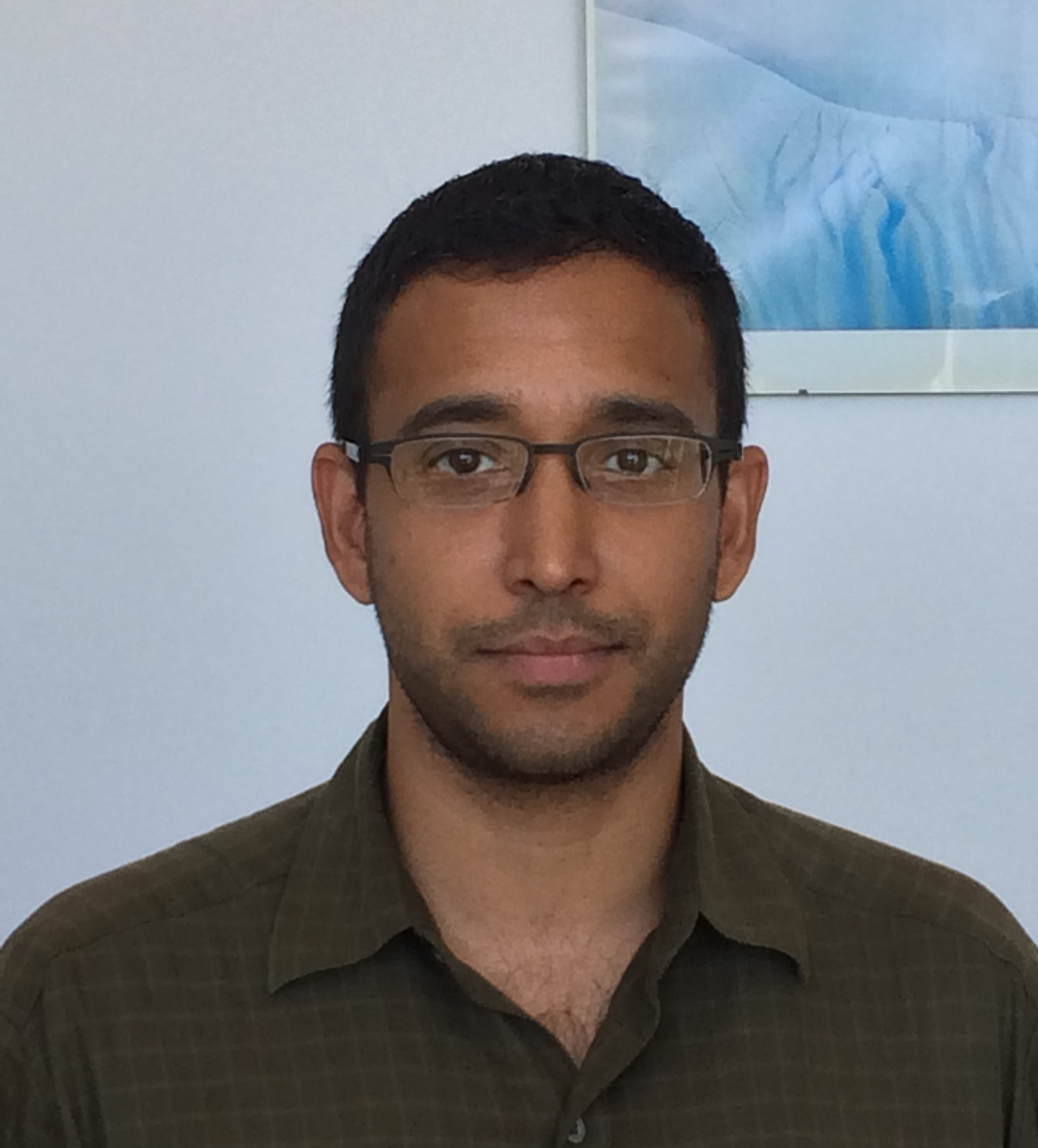 Devanand Manoli, MD, PhD
Dev received his B.S. in Biology and B.A. in French Literature, and his M.D. and Ph.D. in Neuroscience from Stanford University. Dev's interests lie in understanding the neural, molecular, and genetic bases of affiliation and social attachment, and how they can be disrupted in neuropsychiatric disorders. Dev's graduate work with Bruce Baker focused on understanding the neural basis for male sexual behavior in Drosophila, specified by the male-specific Fruitless transcription factors. He then moved to UCSF for his postdoctoral work and his residency in Psychiatry and fellowship in Child and Adolescent Psychiatry. As a postdoc, Dev developed tools for molecular genetics in prairie voles. He continues to practice as a child psychiatrist in the UCSF Early Psychosis Clinic.
---
Specialists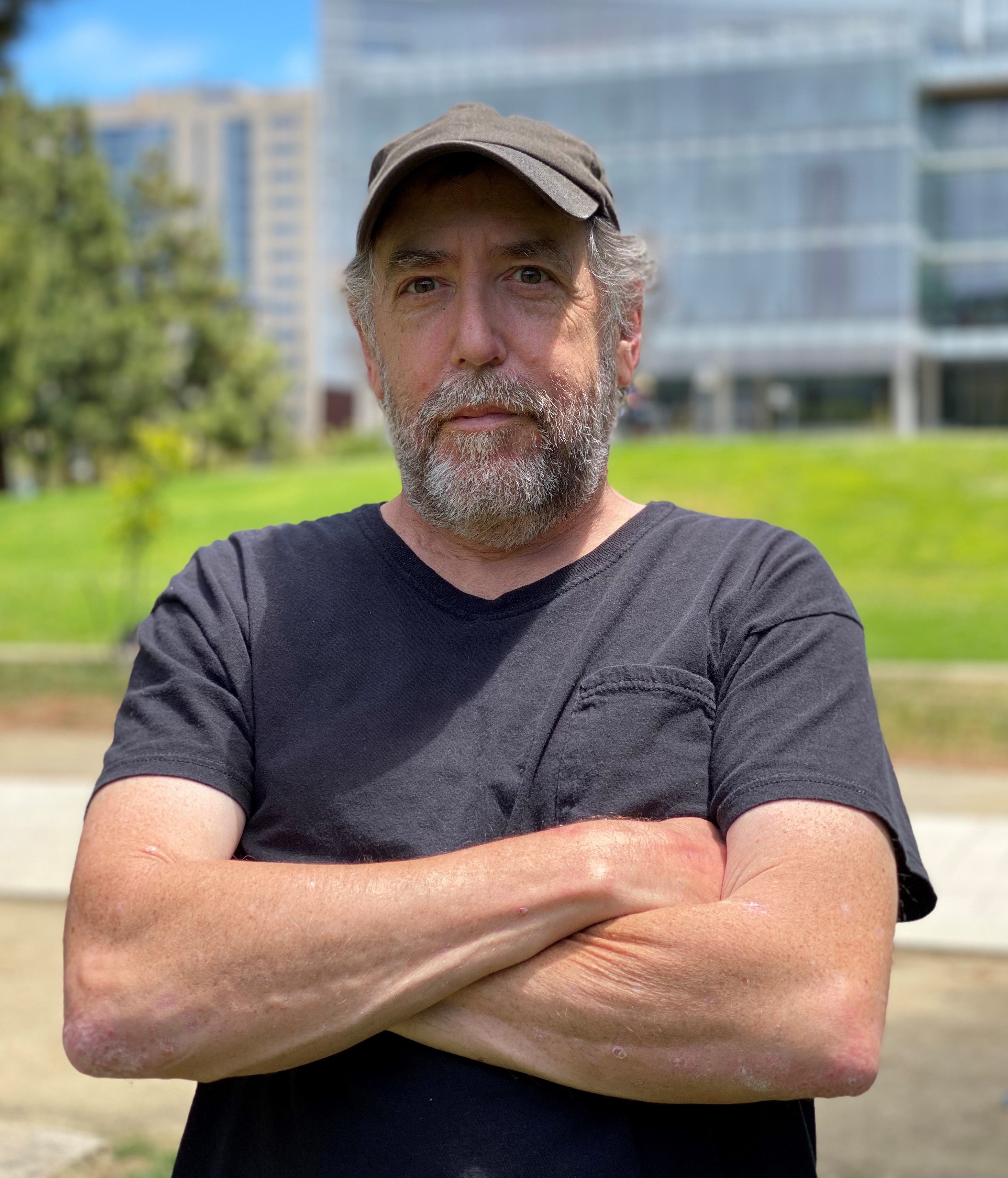 Michael Sherman, Colony Manager/Embryologist
After a brief 15 year stint as a chef, Mike began work in 2003 in basic husbandry and now works as the colony manager and embryologist with the Manoli Lab where he is happy making voles.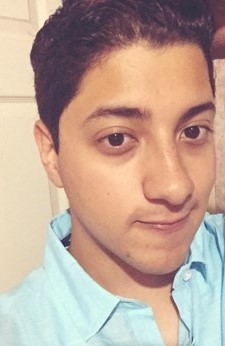 Denis Galo, Assistant Specialist
Denis earned his B.S in Biology with a concentration in Cell and Molecular Biology from San Francisco State University. He then received his Biotechnology Work Experience certificate from the City College of San Francisco. Denis had the chance to work with Nerissa Holgen as an intern at the Manoli lab where he worked on a project on quantifying auditory simulation using c-fos antibody staining for the study of prairie vole pair bonding. In the Manoli lab he is working with Dr. Kristen Berendzen and he is interested in investigating the behavior and social aspect of neurodegenerative diseases.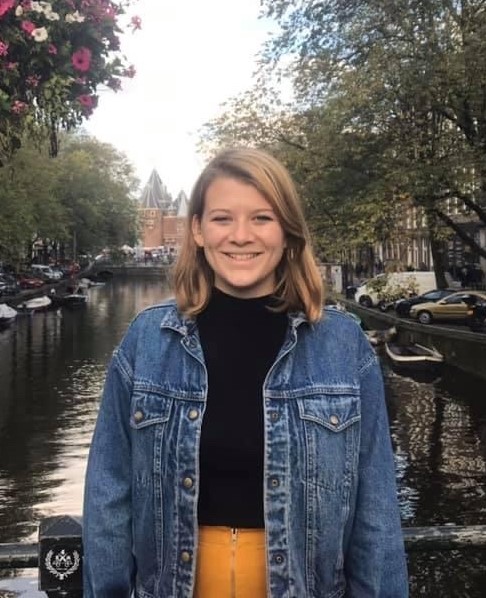 Audrey Jordan, Assistant Specialist
Audrey received her B.A. in Neuroscience with a minor in English from Bowdoin College. While at Bowdoin, she studied under Dr. Patsy Dickinson exploring central pattern generators in crustaceans. Her senior thesis investigated the sites at which neuromodulators exert their peripheral effects in the cardiac neuromuscular system of the American lobster. In the Manoli lab, she is excited to study and learn more about the neural communication that drives social attachment in prairie voles and everything in between.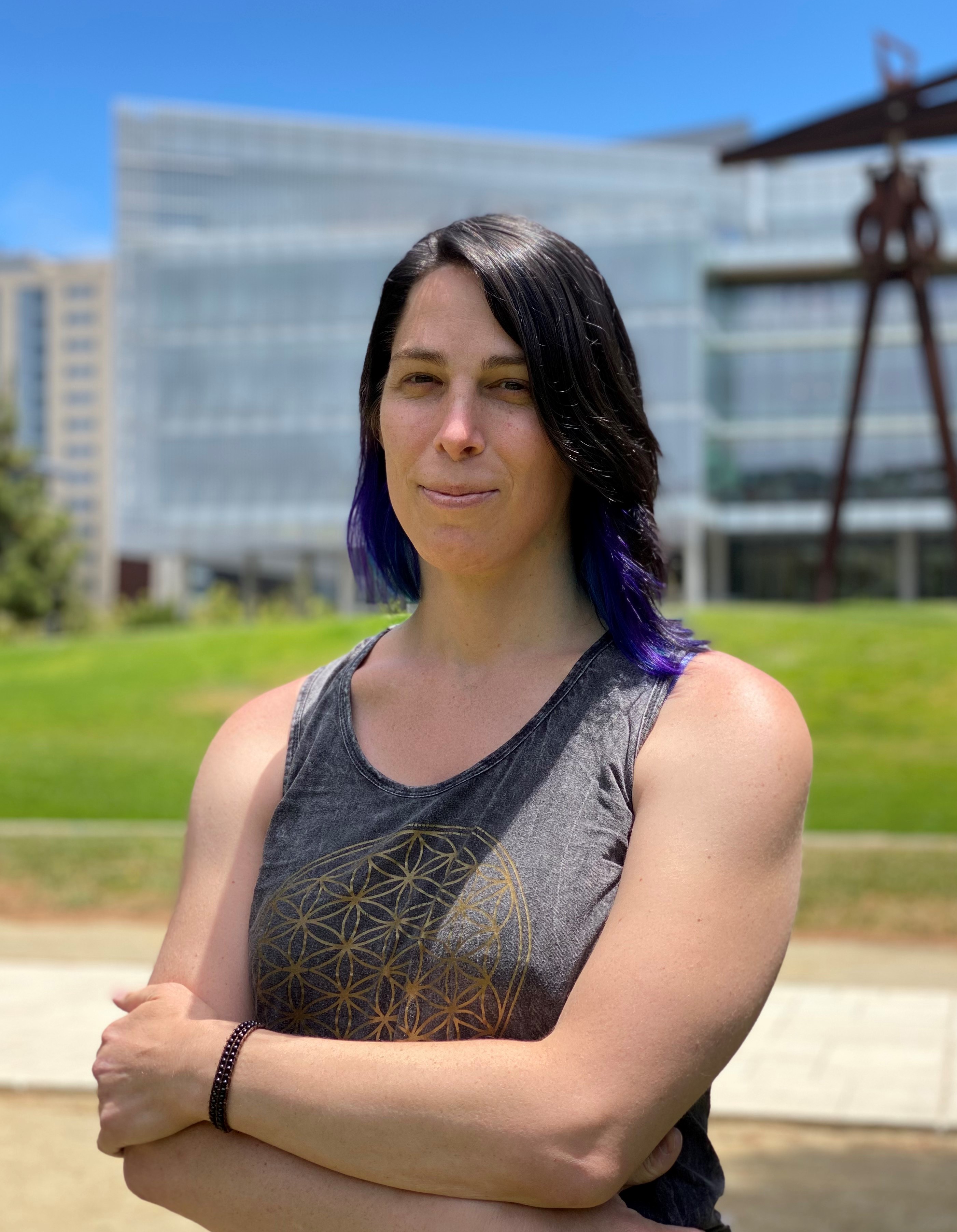 Kara Quine, Junior Specialist
Kara is a former software engineer who recently completed a post-baccalaureate program in molecular biology at Mills College. Her work is currently focused on automating behavioral scoring and developing tools for unbiased characterization of behavior.
---
Postdoctoral Fellows​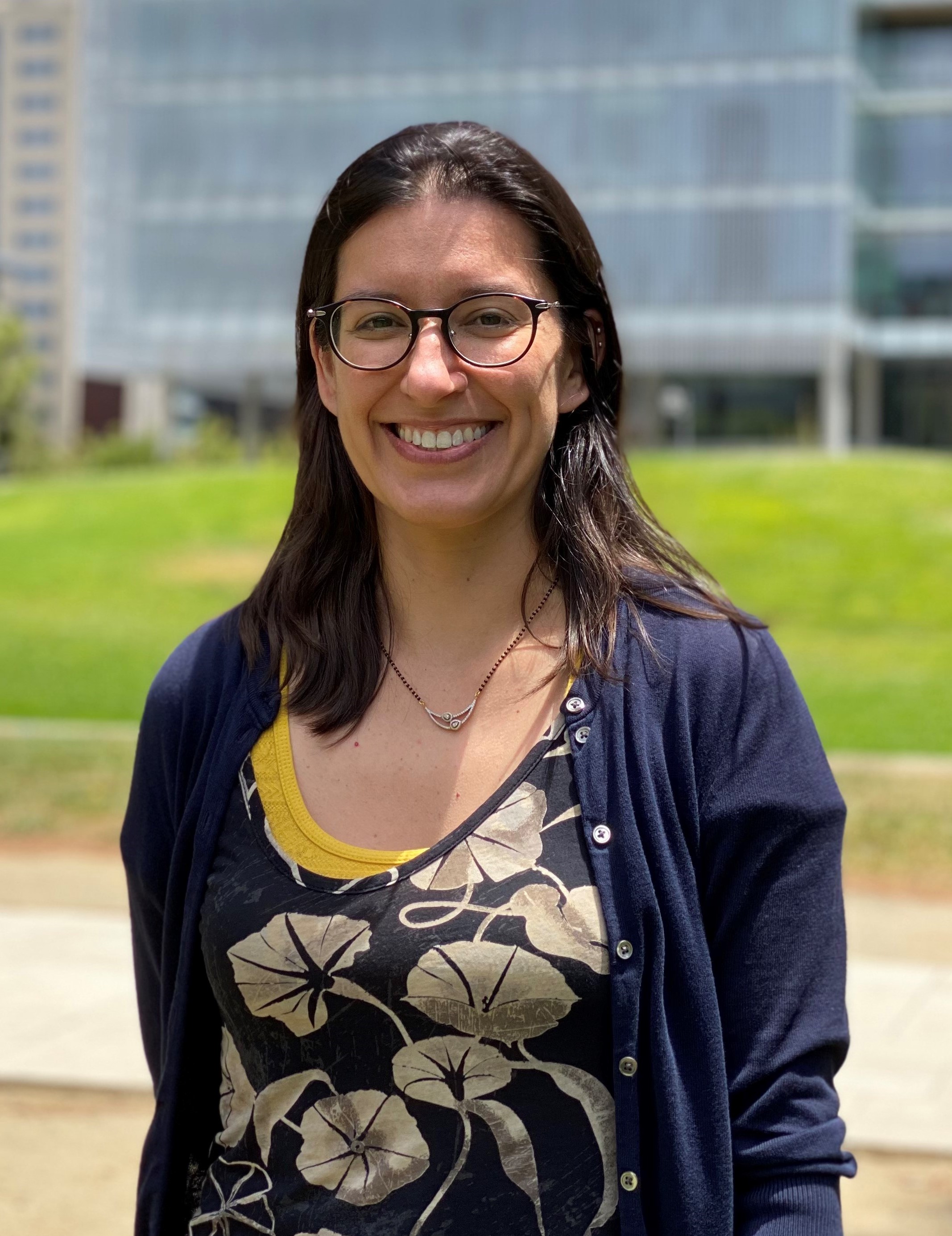 Kristen Berendzen, MD, PhD
Kristen received her bachelor's degree from Vanderbilt University in Neuroscience and Art History. After working for a few years, she moved to San Diego and started the M.D./Ph.D. program at UCSD. She did her graduate work in Andrew Dillin's lab, studying non-autonomous regulation of cellular stress responses in C. elegans. Kristen identified a neuroendocrine pathway that acts to regulate mitochondrial chaperone expression and metabolism in various tissues in response to neuronal stress. In the Manoli lab, she is interested in understanding social isolation stress, using a combination of molecular genetics, comparative genomics, and behavioral analyses.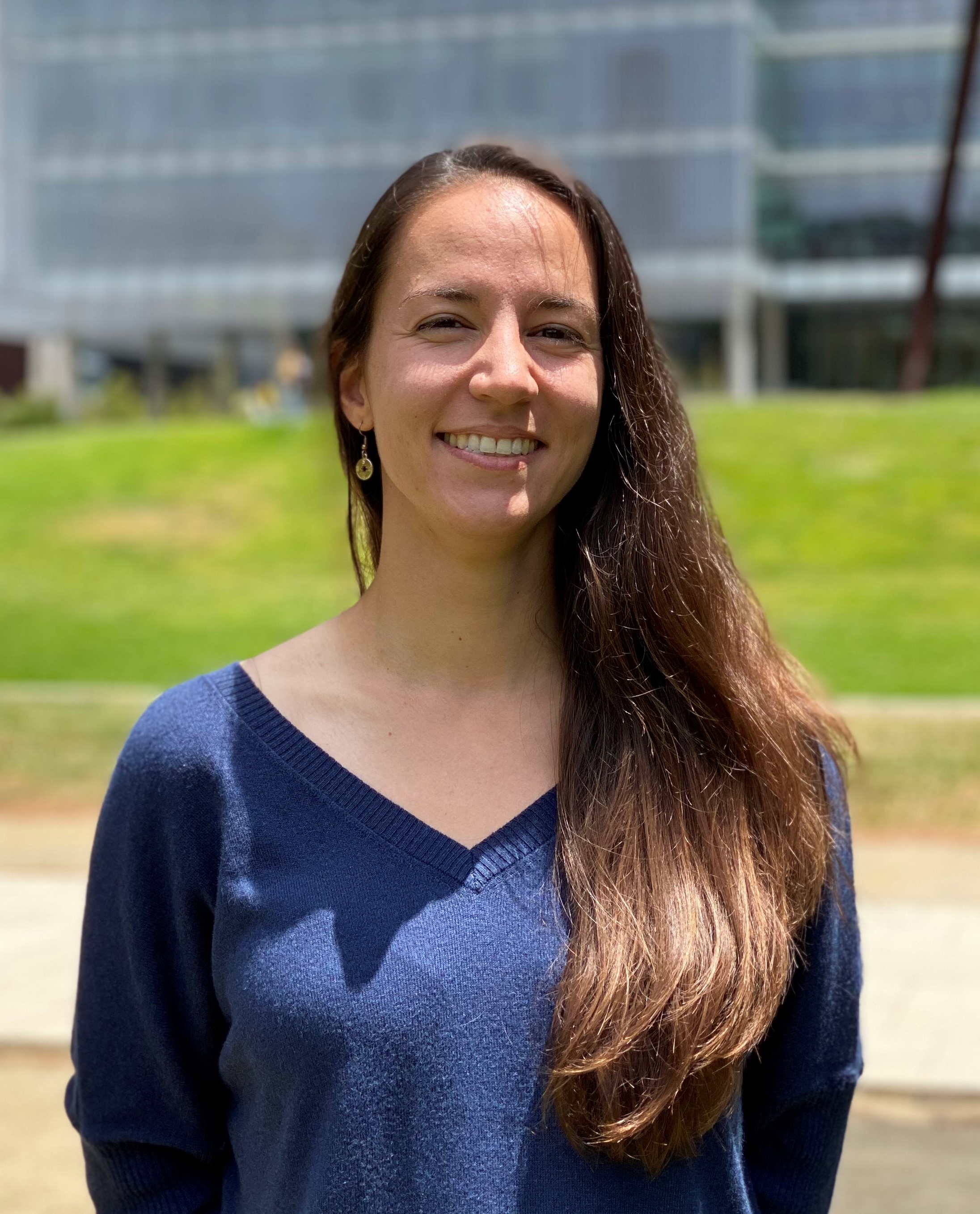 Kim Long, PhD
Kim received B.S. degrees from Indiana University in Biology and French. She completed an honors thesis in the lab of Dr. Gregory Demas, in which she explored the crosstalk between the immune and reproductive systems in the Siberian hamster. She then did her graduate work at the University of California, Berkeley, in Daniela Kaufer's lab. There, she studied the contribution of oligodendrocytes and myelin to stress-induced anxiety and discovered that increased oligodendrogenesis in the hippocampus may contribute to an individual's behavioral response to stress. In the Manoli lab, she is investigating the dynamics and plasticity of neural activity across the time course of pair bonding. Outside the lab, you can find Kim chasing a plastic disc around a field with her ultimate frisbee team Nightlock.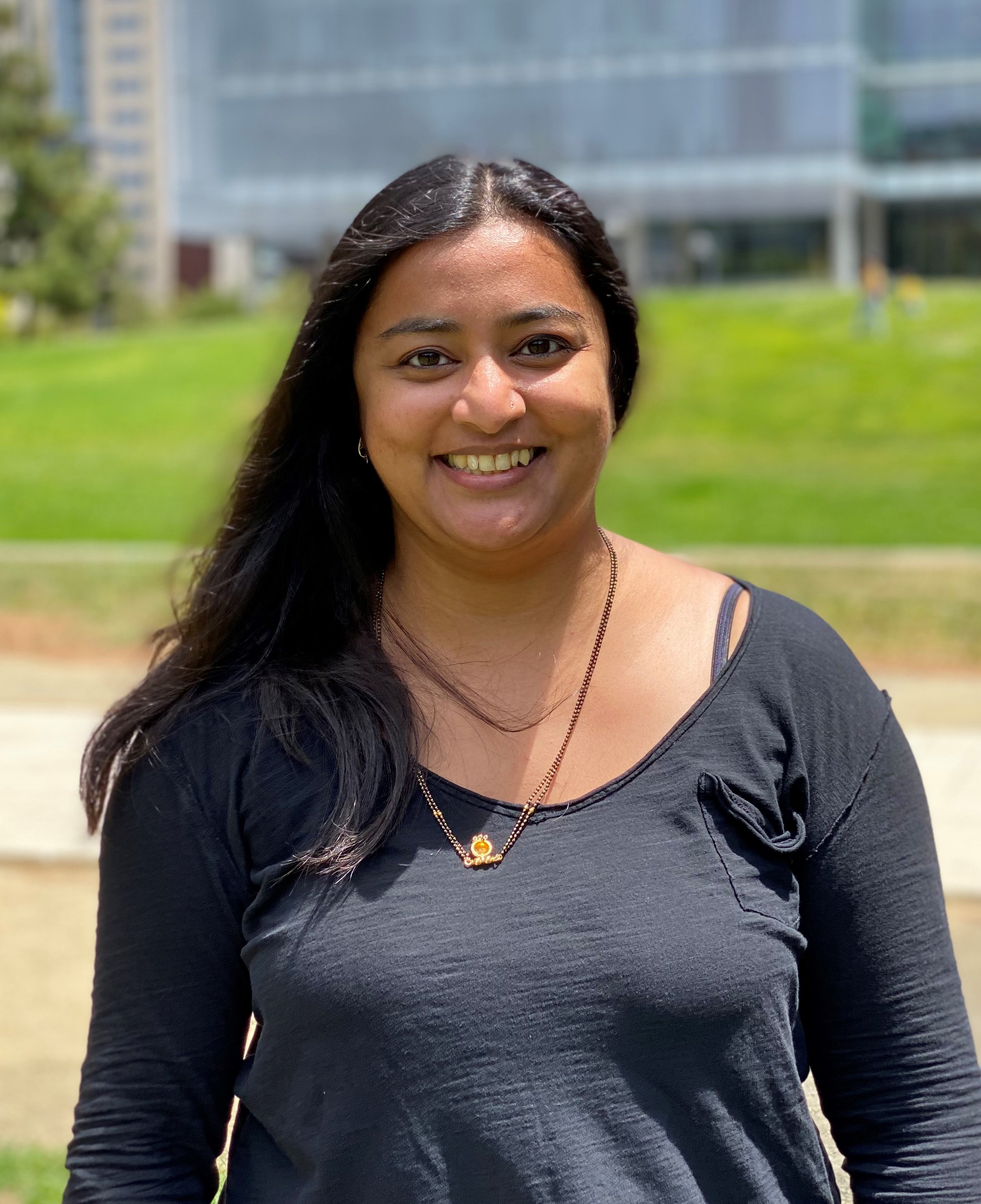 Ruchira Sharma, PhD
Ruchira earned her B.S. in Life Sciences and M.S. in Biochemistry in India before moving to Duke University to earn her Ph.D. in Molecular Genetics and Microbiology. She studied the olfactory receptor trafficking and the regulation of their expression in mice as part of her dissertation work. She characterized the role played by receptor transport proteins that act as chaperone proteins to olfactory receptors, in the gene expression choice made by olfactory neurons. In the Manoli lab, Ruchira is interested in making new reagents using CRISPR to help understand the neural circuits responsible for social attachment. Using prairie voles, a rodent model where the animals are socially monogamous, she wants to study factors driving pair bonding and parental behaviors.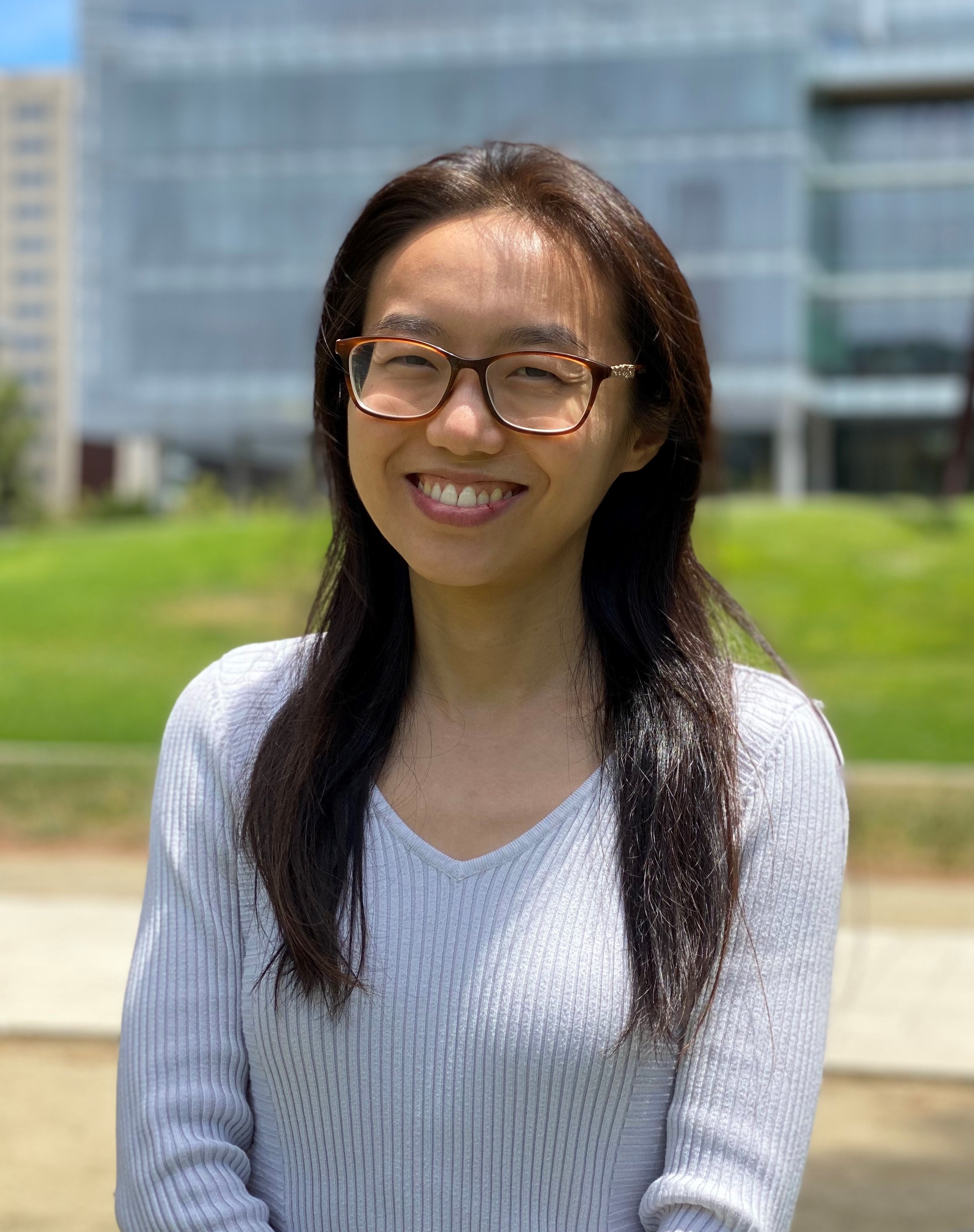 Shuyu Wang, MD, PhD
Shuyu completed her A.B. in Chemistry at Harvard College and her M.Phil in Chemistry at the University of Cambridge, where she studied the structural biology of DNA damage repair proteins and the biophysics of misfolding- and aggregation-prone proteins, respectively. She then pursued the MD/PhD program at Harvard Medical School. Her PhD research in David Sabatini's lab at the Whitehead Institute, MIT focused on the mechanisms of amino acid sensing by the mTOR pathway. During her final year of medical school, she began to explore her burgeoning interests in neuroscience and computational methods in Evan Macosko's lab at the Broad Institute. At UCSF, she is currently entering her fourth and final year as a psychiatry resident. In the Manoli lab, she is interested in developing automated methods for unbiased social behavior detection and in dissecting the pathways and circuits that underlie pair bond formation at the single cell level. She is ultimately interested in understanding the impact of environmental perturbations on postnatal brain development and social function. Shuyu developed an affinity for (spectating) rowing in Cambridge, UK and is a proud alumna of the MIT Rowing Club in Cambridge, MA – nothing is more peaceful than an early morning spent gliding across calm waters.
---
Graduate Students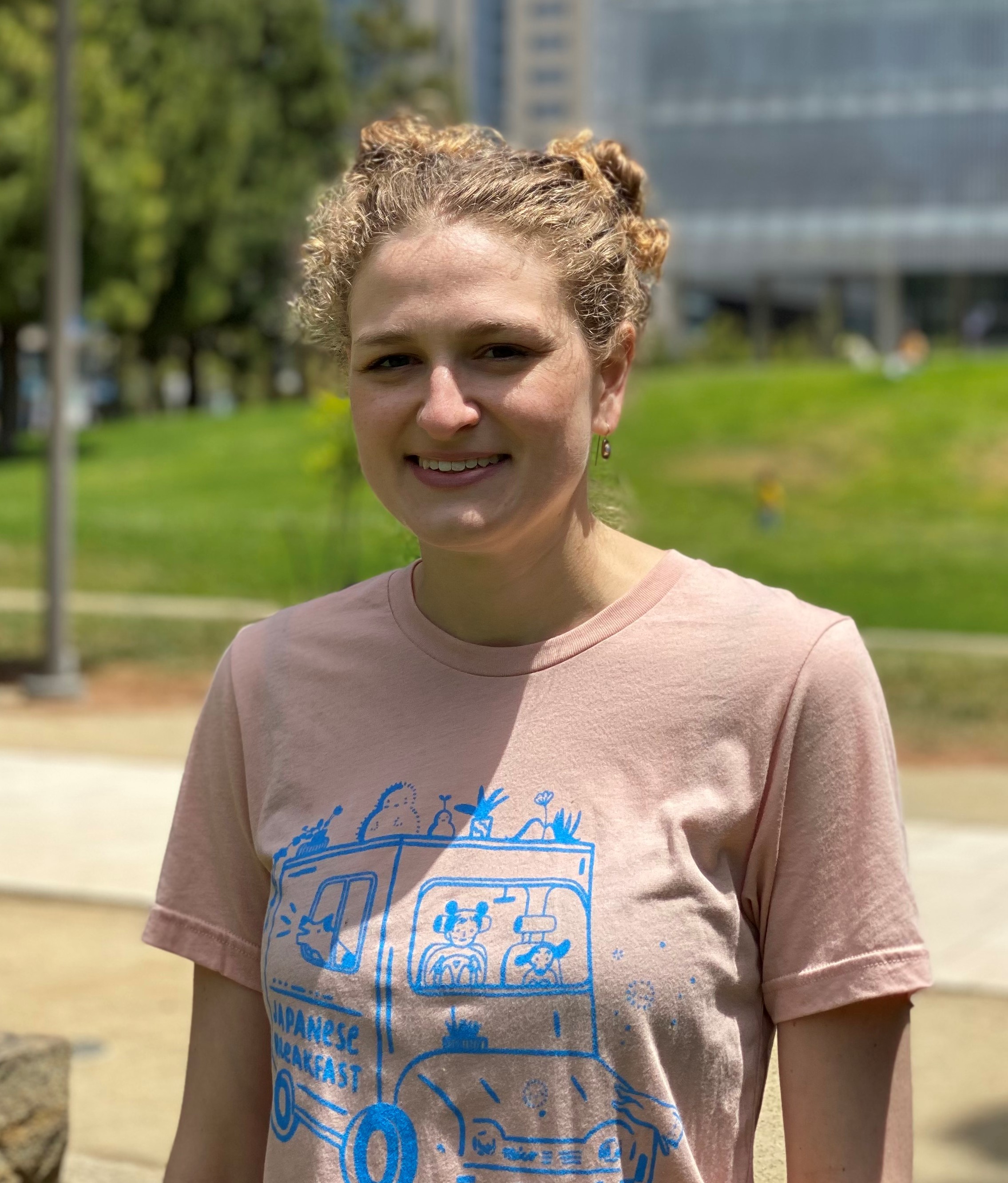 Nerissa Hoglen
Nerissa received B.S. degrees in Engineering & Applied Science and English from Caltech.  One of those degrees is abbreviated En, the other is Eng, and she is still not sure which one is which. Nerissa is interested in the neural basis of communication, particularly how representations of sensory signals differ in different social contexts and how those variable representations drive flexible behaviors.  In the Manoli lab, she is investigating varying representations of vocalizations in parental and bonded prairie voles.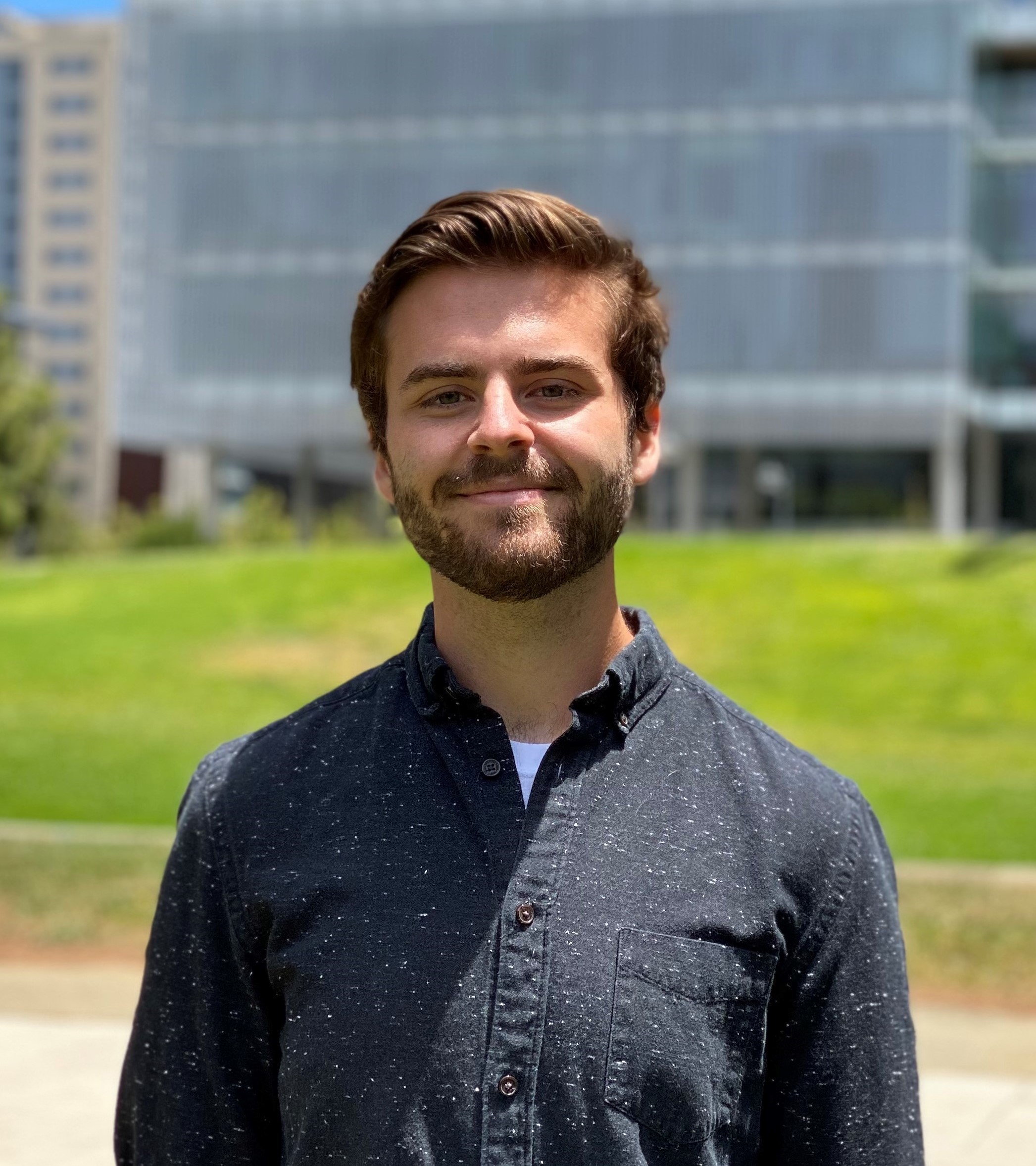 Alex Keip
Alex received his B.S. in Psychology from the University of Minnesota, where he also worked as an RA studying how perturbations to cholinergic signaling impact reward sensitivity. Following undergrad, Alex worked as a postgraduate researcher at Yale University. At Yale, Alex studied the roles of OFC circuits in drug-seeking/taking behaviors. Alex is currently a graduate student in the Neuroscience Graduate Program at UCSF. His research interests include the molecular and circuit-level mechanisms that contribute to behavior and neuropsychiatric conditions.